Hello there, hump day is just about over!!! I am here today with a new Digi Stamp Card From
Mommy Lhey as I promised. I am really starting to get a hang of these digi stamps. And how can you not fall in love with her images, they are simply adorable!


I am combining this weeks card with one of my favorite Simon Monday Challenges. The inspiration came from last weeks Wednesday Challenge. Their theme was Spots and Dots. Now keeping in mind of mid-summer and time of hot temperatures, long days and longing for more time to enjoy a sweet treat! I came up with this idea for a card that would be good for any occasion.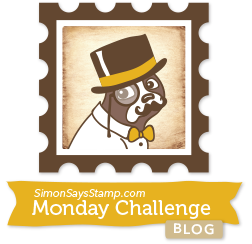 I had a great time making this card. Easy, quick and simple! Hope you enjoy it and get inspired!
I used the mini distress inks on watercolor paper and printed out the images on vellum paper. Before I adhered the images with Multi Medium Matte (which if you were wondering dries clear) I used a soft paint brush and splattered on dots. All the supplies I used are listed down below.